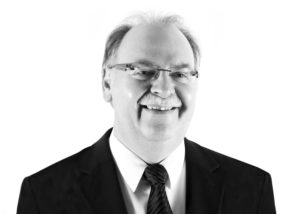 Bishop Andre Kreis, President of our partner organization NAK-Humanitas has unexpectedly passed away after a short illness, at age of 60. We loose a great friend and supporter of our humanitarian work in the Philippines.
For over 40 years Andre Kreis worked as minister in the New Apostolic Church of Switzerland, Rumania and Moldavia. He was member of the board of NAC Switzerland and its head of Administration.
Many years he managed the foundation NAK-Humanitas of NAC Switzerland and served also on the board of trustee at NAK-Diakonia.
We are mourning his sudden departure and condole with his family. Yet we are comforted in the assurance that he served God and God's work will continue until its completion. May the dedication of the deceased to our humanitarian cause be also our task to continue in the same spirit of personal commitment.