NACSEARelief had its annual meeting at Villa Alzhun in Tagbilaran,  on 1st March 2019. The President elaborated on Risk, Policy and Strategy and also reviewed the activities in 2018. The annual report was approved and will soon be published here.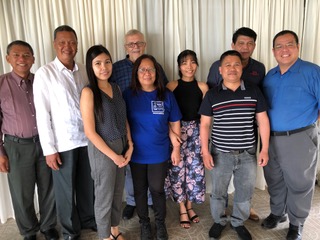 The President elaborated on the article published in the German year book "UNSERE FAMILIE" 2019 "Accept responsibility for society" and the role of NACSEARelief to serve as social service provider of the New Apostolic Church in the Philippines. Not the size of a project has priority but the impact for the beneficiary. Guided by the core values Support, Cooperation, Relief, Rehabilitation, Rebuilding, Construction, NACSEARelief had a busy year.
Acknowledged were all the volunteer workers, our Donors and main supporters "NAK-humanitas of Switzerland" and "nak-karitativ of Germany".