No, its not about the classic movie but harsh 2021 reality. While people in urban areas struggle with the pandemic and its social and economic impact far away in remote areas there are other concerns, such as extreme weather conditions.
Our operations manager Ms Mabelle Bagtas reports: The high winds and monsoon rains that hit 4-Sitios in Tupi, South Cotabato last May 7, 2021, has left 43-NAC families lost their homes and primary source of livelihood. With no previous history of such disaster, the communities were caught unprepared and poorer households were severely affected.
House rebuilding was the main concern of displaced families but as more often than not particularly affected are remote indigenous villages, there is little to no assistance that reaches them.
With massive community response and immediate aid from NACSEA Relief, everyone was very grateful to put-up their homes and settle again in their respective communities with dignity and safety.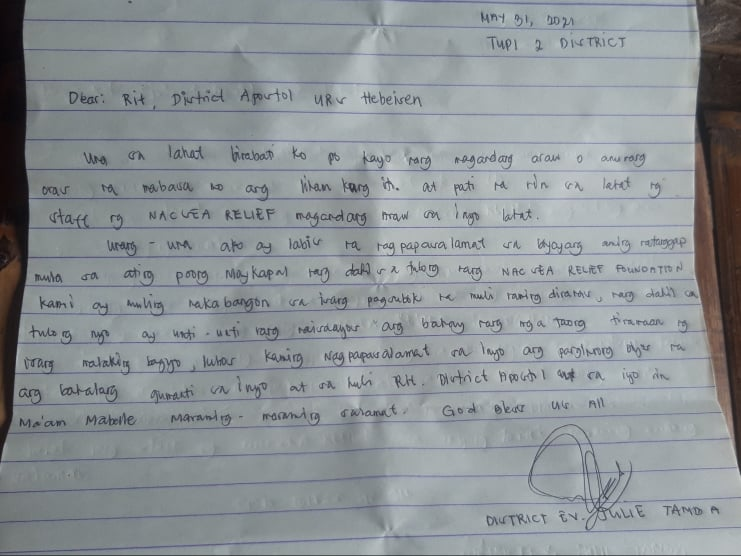 Coming out together as a community in times of pain and peril strongly defines the culture of being a Filipino.