Whenever a typhoon hits our country it leaves behind damage, desperation and hopelessness. When all the media
reports already focus on other news many are still wondering how life will go on. It is often in these days after the disaster, when attention has been subsided, when help is most needed. From relief to rehab and eventually getting back to a normal life is often a long uphill battle manageable only by a few.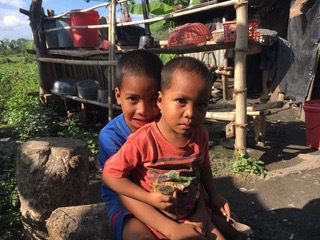 On 2nd October we published a report on our first rehab response to the calamity. Our Project Manager, Mabelle Bagtas just returned from the Province of Isabella where she concluded our Relief operation by bringing seedlings for 40 small scale farmers who have lost their source of income, to secure the next harvest.
"Everyone was very thankful that their dignity and safety has finally been established again and life can go back to normal" Mabelle reports.
Following is her report for those interested. Download Here
This project was made possible by the financial support of nak–karitativ Germany to whom NACSEARelief Philippines is accountable.