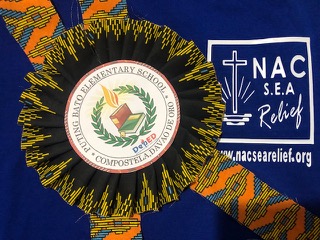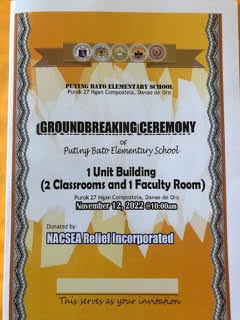 Our Swiss Principals have undertaken another project of building 2 Classrooms incl 1 Faculty Room and sanitary installations. Location is Putting Bato in Compostella, Davao de Oro.
The groundbreaking- and signing of MoA ceremony took place on 12th November 2022 with heavy presence of Philippine National Police  which was more for social than of a security concern.
DepEd officials, faculty and local residence above all the children who benefit of this additional infrastructure expressed their joyful gratitude. Completion and thus inauguration is foreseen in April 2023.
Sitio Putting Bato is the original hunting ground of the Dibabawon and Manguangan tribe. According to the old settlers the name Putting Bato is derived from the abundant white stone known as lime stone  in the area. Today a logging industry offers employment to locals.
Present school facilities are by far not sufficient to give the big number of children an education to secure their future. 
    Present Classroom                           Main Building                                  DepEd Representatives