A de-commissioned Church Building was turned over for a mission of love and compassion. NACSEARelief is honoured to have been instrumental to provide new infrastructure to the Philippine NGO "ALWAYS WITH YOU FOUNDATION" Mandated by the New Apostolic Church in the Philippines to put non performing assets to good use the Asan Sur Church in Pangasinan was put at their disposal. A corresponding usufruct agreement was signed on October 17, 2023 at the NAC office in Makati.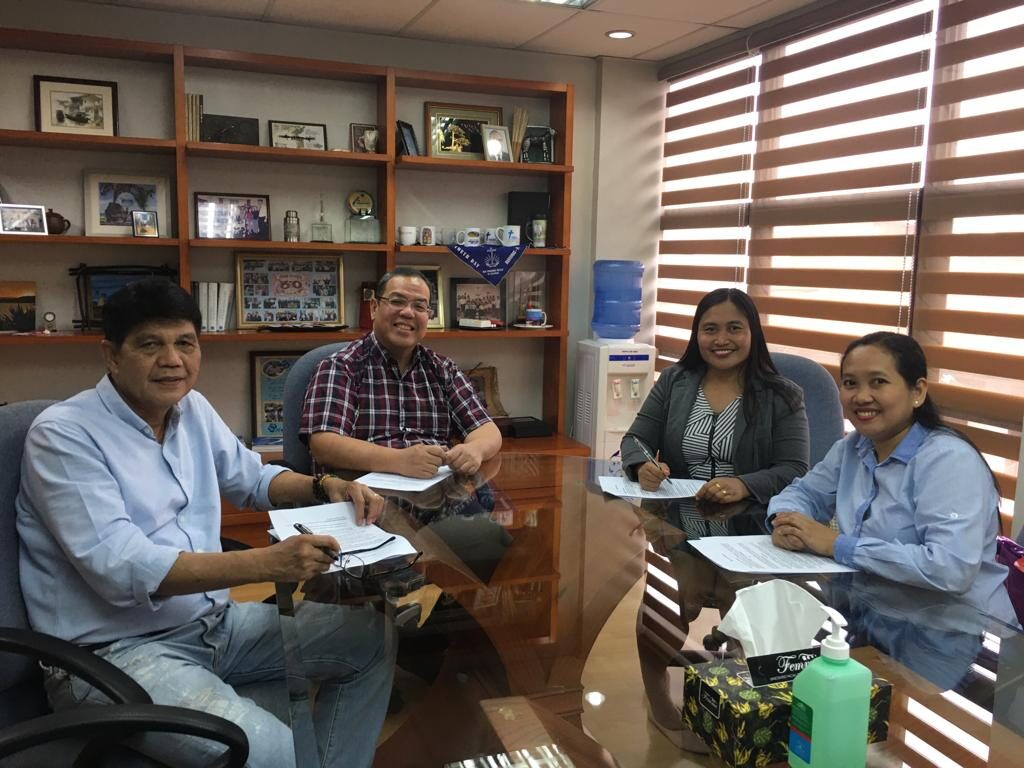 In 2022, due to the articulated needs and desires of the children and youth for education, "Association Alouette (France)", "Chance for Growth (Germany)" and with the help and support of generous persons and friends, decided to create and name the new NGO, "ALWAYS WITH YOU FOUNDATION INC". Ms. Colette Demeure, the President of Association Alouette proposed said new name in support of their mission of love and compassion to the Filipino children and youth through the gift of education. It was then registered with SEC on August 31, 2022.
The Foundation takes part as a partner of the government in reaching out the underprivileged children and youth of indigent families, who despite life challenges has full of ambition to finish their studies and help uplift their family's way of life.
AWYFI strongly believes that education is a fundamental right of every child. They envisioned to establish a culture of care and deliver opportunities of education to deserving Filippino children in partnership with local and international partners in the next 25 years.
Sponsorship is AWYFI flagship program. It is anchored on their mission of sustaining education to worthy beneficiaries coming from the poor and marginalized sector of communities. Educational expenses being covered were tuition fees, school uniforms and school supplies.
Besides scholarships, AWFI also offers community development program which aims to enhance the capacities and potential of individuals and groups of people through volunteering and outreach such as in feeding, medical and dental mission, relief, and rehabilitation projects. The programs are designed to successfully meet young people's developmental needs and help them become healthy, happy, and productive adults.
The areas of their operation are in Abra, Baguio, Pangasinan, Batangas, Quezon Province, Palawan, Cebu, Pasay.